Google Apps for Business Dogs - Google
Who says the underdog can't be employee of the month? New Google technology proves to increase productivity by leveraging companies' most underutilized asset. (An April Fools video for Google, made in two days.)
Wheel of Karma - One Show

A karma-fueled game that encouraged people to watch the work shortlisted at the One Show, in order to spin the Wheel of Karma for a chance to win prizes from the creative heavens. The more people interacted with the work, the more chance they had of winning prizes such as a trip to Midtown Comics with Gerry Graf, a Kung Fu lesson with PJ Pereira, cocktails with Cindy Gallop, Karaoke with Jeff Benjamin, etc.
INTELLIGIFT
 
You don't want to disappoint your mother. It's just that most of the things you do fall short of her expectations. So why mess up something as simple as Mother's Day? Intelligift is a service that lets people focus group test their gift ideas with real moms. Users told us about their mom and what they were planning on giving them, and we focus group tested each idea with targeted moms. As a result, each user received an indexed score with detailed feedback, along with a video of their focus group session.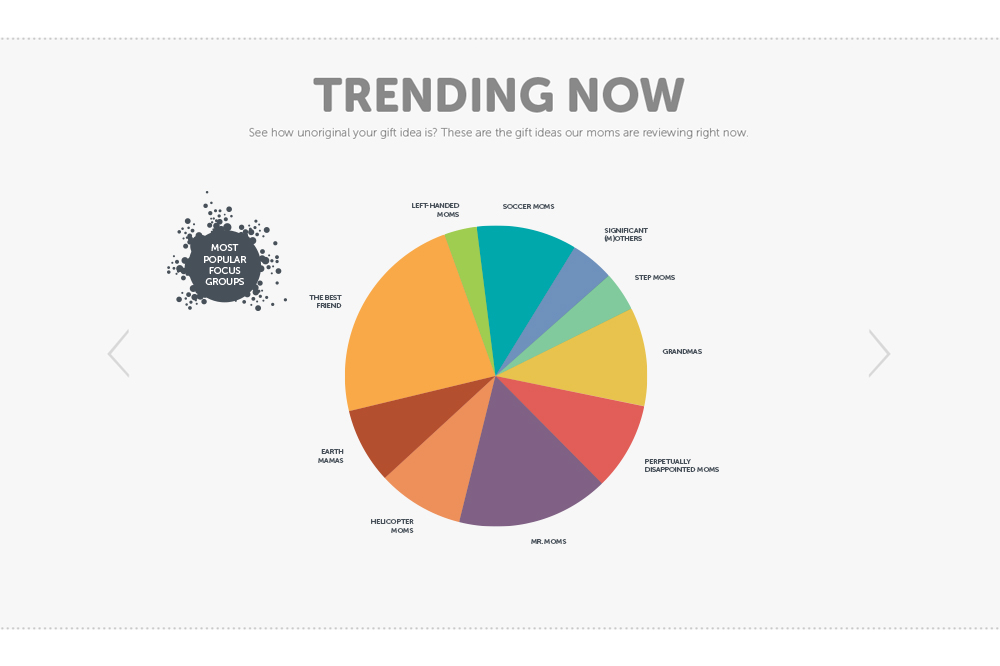 ALLERGY CAST
 
The first app that learns what you're allergic to, and teaches you exactly why you're sneezing. It triangulates pollen, weather and your symptom log, and gamifies the whole experience.
AllergyCast has been downloaded more than 300,000 times and is the #1 branded allergy app on iPhone and Android and top 25 for all weather-related apps. Download App
Cut Paper Art

Here are some fun cut paper illustrations that I've worked on together with Ana Villalba, for pepcid.com. Their purpose was to illustrate content about heartburn, a topic that can be quite boring to research about.
Creating Type From Scratch